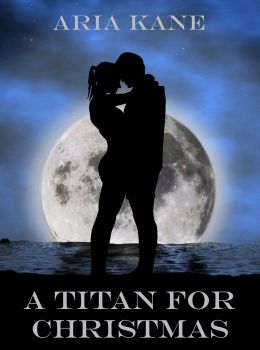 Publisher: CreateSpace Independent Publishing
Publication Date: July 6, 2013
When Jenna's job as an engineer makes her miss her flight home from the mining colony pm Titan, she's heartbroken she won't be able to make it back to Earth in time for Christmas with her family. Until a coworker gives her another option: private cargo pilots sometimes take on passengers.
Grayson pilots they only ship leaving Titan in time to make it back to Earth before Christmas. He doesn't want any passengers, but Jenna convinces him to take her on the three-day trip. Neither of them planned for the passion that erupts on the tiny cargo ship.
Then Jenna realizes Grayson is transporting extremely dangerous cargo. When she discovers why a man like Grayson would take such a risk, she has to decide whether she'll turn him in or help him.
Cover:
I love this cover. It is simple but at the same time it speaks volumes.
Things that I liked:
I really liked that the story could be or is realistic, and Ms. Aria Kane did an awesome job describing the surrounding for the characters involved in this story. The descriptions of the characters were realistic as well. I really enjoyed reading about their obstacles and endeavors throughout the three-day trip from Titan to Earth. A scene or two was a little steamy but I didn't have a problem with it and it was well written in my opinion.
Things that I didn't like:
There was only one section in the novella that I had a problem with and that was towards the beginning of the story. It seems to transition a little harder than I was expecting, but it wasn't too bad.
Overall:
I would give this novella a 4 out of 5 stars. I would recommend this to anyone who would like a quick read with a little steamy scene in the middle.
Until next time, Happy Reading!